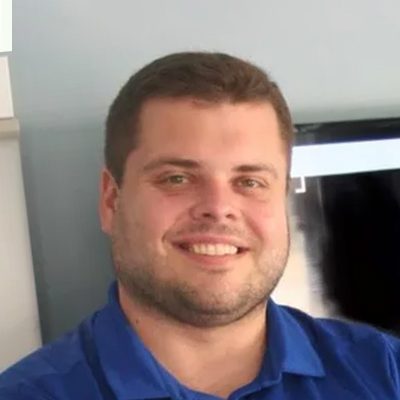 Chiropractor
Kyle Pelphrey D.C.
I was born and raised in Lexington, KY.  I earned a Bachelor of Science in Biology from the University of Kentucky and was granted early admittance to Palmer College of Chiropractic in Davenport, IA. Palmer is universally considered to be the "Harvard of Chiropractic Colleges."
During my tenure at Palmer, I participated in Clinic Abroad, where I joined a team of chiropractors and provided chiropractic care to thousands of people in Manaus, Brazil. After graduation, I completed a preceptorship program with a sports chiropractor in Winchester, KY.
In August 2013, Pelphrey Chiropractic was opened. I took over the chiropractic office for Dr. James McNevin, who retired after 30 years of practice. I worked with Dr. McNevin for six months to ensure that Pelphrey Chiropractic would continue the highest standard of chiropractic care that Dr. McNevin had provided for so many years.
I am an active member of the KAC (Kentucky Association of Chiropractors). I also attend numerous seminars to stay up to date with the latest treatment protocols to make sure our patients receive the best care possible. I have numerous certifications and extended training in diagnosing and treating injuries sustained in car accidents. Some of these certifications include Spinal MRI Interpretation, Spinal Biomechanical Engineering, and AMA Permanent Impairment Rating (6th Edition).
At our chiropractic office, my staff and I pride ourselves in providing a comfortable family atmosphere to all of our patients. Our goal is to answer all questions and address all concerns a patient may have.
In my free time, I enjoy spending time with my wife Elizabeth, my family, and my friends. I am an active member of Crossroads Christian Church in Lexington, KY. I also participate as mentor in the Amachi Mentoring Program, which provides leadership and role models to at-risk youth. I am an avid UK fan, and love cheering on the Wildcats in every sport. My favorite activities include hiking, backpacking, fishing, and boating at Lake Herrington.
Monday
8:00am - 12:00pm
2:00pm - 6:00pm
---
Tuesday
2:00pm - 6:00pm
---
Wednesday
8:00am - 12:00pm
2:00pm - 6:00pm
---
Thursday
2:00pm - 6:00pm
---
Friday
8:00am - 12:00pm
2:00pm - 6:00pm
---
Saturday & Sunday
Closed